The Rona Tranby Trust is a collaboration of representatives from Tranby National Indigenous Adult Education & Training, the NSW Jewish Board of Deputies and the Trustees of the Estate of Thomas Rona
On 2nd September 1991, the Rona Tranby Trust was launched at a public ceremony held at Tranby National Indigenous Adult Education & Training (formerly known as Tranby Aboriginal College) in the presence of the Minister assisting the Premier on Aboriginal and Ethnic Affairs, Paul Zammit. The three initial Trustees were Kevin Tory (Tranby), Margaret Gutman (NSWJBD) and Roland Gridiger (Estate Thomas Rona).
Trustees of the Rona Tranby Trust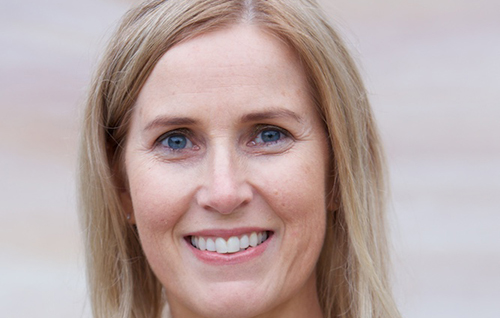 Dr. Belinda Russon (Chair), CEO, Tranby National Indigenous Adult Education & Training (formerly known as Tranby Aboriginal College)
Belinda is a passionate education activist making her an ideal ambassador for Tranby. Her professional association with Tranby commenced in 2004 where she started out as a guest lecturer and researcher and then went on to become the Program Manager of the National Indigenous Legal Advocacy Program. Belinda's entrepreneurial drive and talent created the pathway for a successful transition to CEO in 2013.
In addition to her role of CEO, Belinda is a qualified solicitor with over 15 years' experience in the community justice sector and continues to be actively involved in Aboriginal community life. A Churchill Fellowship in 2013 enabled Belinda to travel to Norway, Canada and the USA to examine innovative and holistic approaches to Indigenous education. Looking to improve enrolment rates, increase student attendance, engagement and retention for Indigenous adults, Belinda and her team are actively creating opportunities and striving with a great determination to achieve optimum results in all these facets for Tranby staff, student's, critical partnerships with other Aboriginal organisations and the community at large.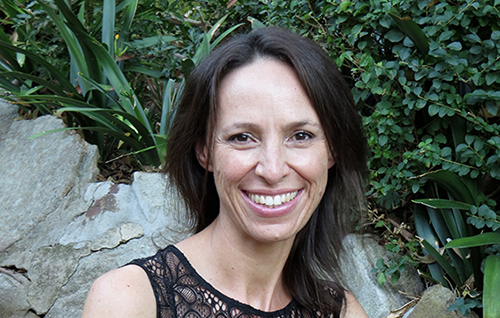 Lisa Sarzin (Trustee), Representative, NSW Jewish Board of Deputies
For many years Lisa has provided support to the Rona Tranby Trust in an honorary capacity and was appointed as a Trustee in March 2020. Lisa has a Bachelor of Business and a First Class Honours degree in Law from UTS; a Master of Laws from the University of Sydney, a PhD from UTS, and has won numerous academic awards. In 2015 Lisa wrote a children's picture book, Stories for Simon, which has as its major theme the National Apology to the Stolen Generations, told from a non-Indigenous perspective. The book has had a significant educational impact in the area of reconciliation, and Lisa has addressed thousands of Australian school students. Together with her mother and journalist, Dr. Anne Sarzin, Lisa co-authored Hand in Hand: Jewish and Indigenous people working together (2010), commissioned by the NSW Jewish Board of Deputies, which documents collaborative social justice initiatives between Jewish and Indigenous people.
Lisa serves as an independent director on the Board of two not-for-profits: Among Equals and Shalom Gamarada.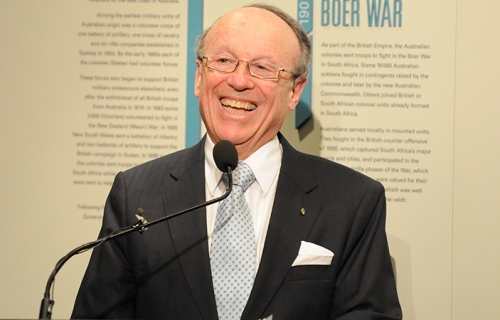 Roland Gridiger OAM, Representative, Trustee of the Estate of Thomas Rona
Principal of the firm Gridiger Lawyers, Roland has been practicing law for over 50 years. His experience in the profession has seen him cover a wide range of areas, however he focussed, developed and refined his expertise in Estate and Succession Planning, Wills and Probate.
Following his graduation as a Bachelor of Law from Sydney University, Roland obtained a Master of Dispute Resolution from University of Technology Sydney. He is also a member of the Law Society of NSW and a Full Member of the Society of Trust and Estate Practitioners (STEP), an international body that focuses on Succession and Estate Planning, Asset Protection and Wills.
An effective communicator Roland is also passionate about developing the Endowment and 'Not for Profit' area of his practice and is Chief Executive Officer of Music & Opera Singers Trust Ltd (MOST) that administers the IFAC Handa Australian Singing Competition, ABC Young Performers Awards and Opera Awards.
Tax Deductibility and Charitable Status
Rona Tranby Award & Collection is endorsed as a Deductible Gift Recipient by the Australian Tax Office (Subdivision 20-BA of the Income Tax Assessment Act 1997, Item 1 Section 30-15; in Subdivision 30-B; Item 12.1.1 public fund on the register of cultural organisations). Endorsement date: 1 July 2000.
Management and Administration
Music & Opera Singers Trust Ltd. (MOST)
Music & Opera Singers Trust Limited (MOST®) provides management and administrative services for the Rona Tranby Trust and the Rona Tranby Award & Collection.