Your Help Matters
We invite you or your organisation to partner with the Rona Tranby Award & Collection by contributing to our programmes.
Since 1991, the Rona Tranby Trust has distributed 26 Rona Tranby Awards to support a range of projects across Australia. Each award plants a seed that continues to grow over the years and helps to preserve stories important to all Australians, strengthening identity & community.
The Rona Tranby Award & Collection is a tax deductible not-for-profit entity recognised and assisted by philanthropists, corporate partners and many volunteers.
Rona Tranby Award & Collection is endorsed as a Deductible Gift Recipient by the Australian Tax Office (Subdivision 20-BA of the Income Tax Assessment Act 1997, Item 1 Section 30-15; in Subdivision 30-B; Item 12.1.1 public fund on the register of cultural organisations). Endorsement date: 1 July 2000.
02
Educational Initiatives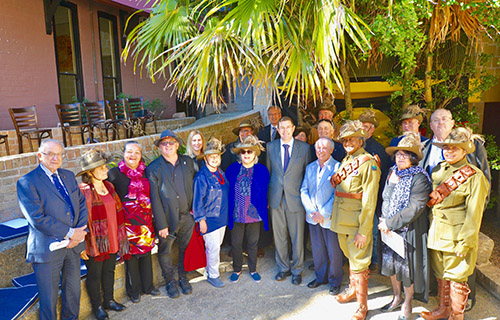 Discover the benefits of corporate sponsorship.
Benefits include meeting the needs of reconciliation, corporate relations and community profile; and acknowledgements through Rona Tranby's promotional activities (online and through events, media and publications).
Bequests, Foundations & Legacy Programs
The Rona Tranby Award & Collection Began as a Bequest
What better way to honour your own or the wishes of a loved one than to establish an ongoing legacy in a specific area of interest. You may like to consider leaving a bequest to fund histories that focus on a particular area of Australia or an important Indigenous activity. We are experienced in managing the personal and legal issues involved in the establishment of bequests – and have a proven record in the development and administration of successful legacy progams.