The Australian Light Horse Project
Acknowledges & Honours Indigenous soldiers of The Australian Light Horse
The Rona Tranby Trust issued grants to 13 descendants of Indigenous Light Horse Soldiers who served in the First Australian Imperial Force at the Sinai-Palestine conflicts during WWI.
The Rona Tranby Trust Australian Light Horse Project acknowledges and honours the Indigenous soldiers of The Australian Light Horse by recording their stories, as told by their descendants. The Rona Tranby Trust also supported the descendants with travel, tours, and accomodation to Beersheba, Israel, to take part in the official Australian / Israeli Centenary Commemorations Ceremonies of the famous Charge of the 4th Australian Light Horse Brigade at Beersheba on 31st October 1917.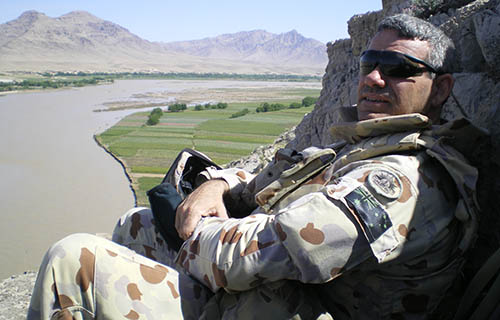 Ricky Morris, Grandson of Frederick Amos Lovett (4th Light Horse Regiment)
The Lovett family (Fighting Gunditjmaras) from Lake Condah mission in western Victoria have had more men serving in the military than any other Australian family. The Department of Veteran Affairs building, the tallest building in Canberra, is named the Lovett Building in commemoration of the family's meritorious service in the armed forces.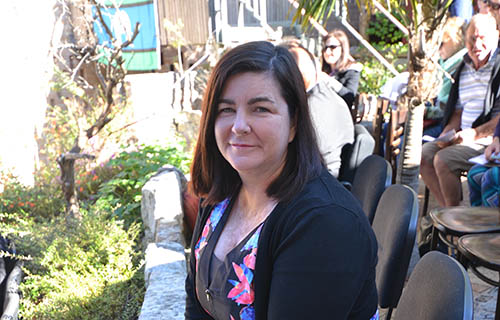 Peta Flynn, Great niece of Charles Fitzroy Stafford (12th Light Horse Regiment)
Peta's sister Michelle Flynn has been researching the family history, ever since her grandfather (Charles' brother) gave her a box of family records and papers before he passed away 21 years ago. This gift enabled a reconnection with their Aboriginal heritage, which goes back to Black Kitty (the first Aboriginal child placed in the Parramatta Native Institution in 1814).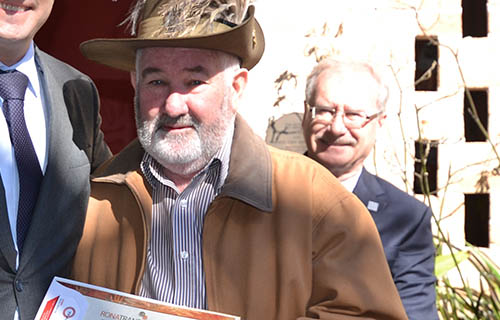 Terry Hutchinson, Great nephew of brothers Francis Firth (2nd Light Horse Regiment) & Ernest Firth (1st Light Horse Regiment)
Terry is a great nephew of the Firth Brothers - Ernest James, Francis Walter Bertie (known as Bertie) and Charles Allen, from Pilliga, NSW. The three brothers served with the Light Horse, Machine Gun and Transport units in the Middle East. Ernest Firth was killed on November 3rd, 1917, at Tel Khuweilfeh and is buried at Be'er Sheva. Every Anzac Day the extended family of Firth descendants, approximately 50 people, return to Pilliga to honour and commemorate Ernest, Francis and Charles.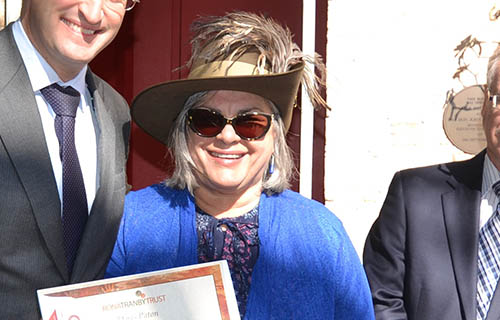 Doris Paton, Great granddaughter of David Mullett (1st Remount Unit, No.2 Squadron, ALH)
David enlisted with the AIF in November 1915 and served until July 1919. David and Maud experienced prejudice and difficulties not uncommon for Aboriginal people at that time. While David was deployed in military action overseas, his war income was denied to his wife, his family were removed from Lake Tyers Mission and his children were also taken away. When David returned, his application for a soldier settlement was rejected. Later, he wrote to ask about his pension and to seek a uniform to wear in the ANZAC parades, both of which were denied.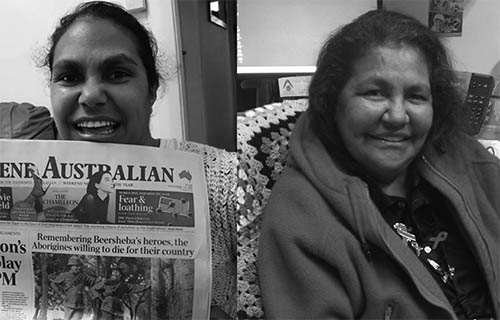 Mischa Fisher and daughter Elsie Amamoo, Granddaughter and Great Granddaughter of Frank Fisher (11th Light Horse Regiment)
Frank Fisher was in the 11th Light Horse Regiment, a regiment with a large number of Indigenous soldiers also known as the "Black Watchmen". After the war, Frank Fisher was a well-known rugby league player. 'King' Fisher played at five-eighth in representative teams for Wide Bay and in 1932 and 1936 against touring teams from Great Britain. The coach from the British team was keen to sign him up to play in Britain but the Cherbourg mission manager wouldn't allow Frank to go. Frank Fisher is also the great grandfather of the Olympic gold medallist Cathy Freeman.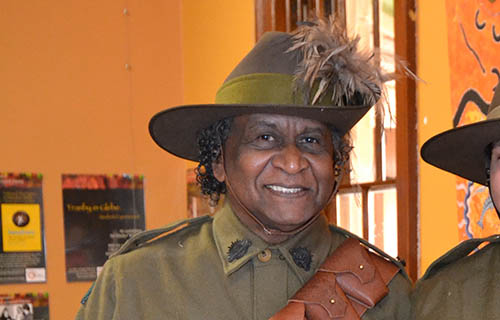 Ray Minniecon, Grandson of James Lingwoodock (11th Light Horse Regiment)
"The only way I can get to know him [his grandfather] in some intimate way is to walk in his shoes and follow his path and journey. In the end, I want to tell his story, not only to my family, but also to this nation. I want this nation to give recognition, respect and honour to a number of brave and courageous soldiers who had to battle racism and prejudice to get into the army, show their true Warrior spirit when they were given the opportunity, and yet return home to a nation who did not recognise their bravery, acknowledge their contribution and respect and honour their military service." – Ray Minniecon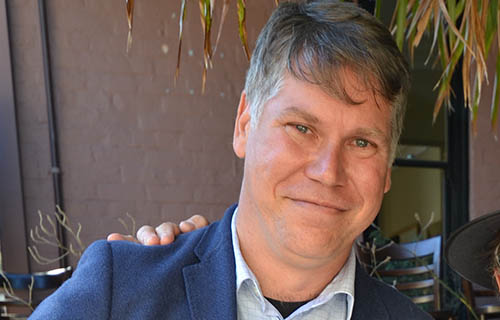 John Patten, Great Nephew of Peter Ross (13th Light Horse Regiment)
John has been researching his great uncle, Peter Ross, for several years now. Peter Ross was a Koori man born in Warrnambool, in the Western District of Victoria. He is a fairly unknown member of a family with many well-known people, including Margaret Tucker, Geraldine Briggs, George Patten, Bill Onus, Cec Patten and John's very well-known grandfather Jack Patten.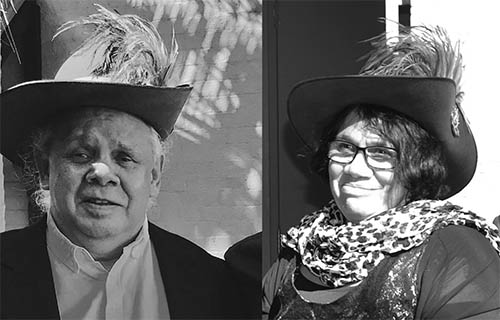 Lance Waters and Emily Roberts, Grandson and Granddaughter of Jack Stacey (12th Light Horse Regiment)
"Jack Stacy was a Kamilaroi man from the Gamilaraay nation born in 1897. Even though he had rights within the Nation as being King, he still decided to leave his wife
and family to represent and serve Australia and the Commonwealth in dangerous military action overseas. Even though he was not given civil rights as an Indigenous man in Australia, he was still compelled to protect the interests of Australia, because whether white Australia acknowledged it or not, it was his land and people to protect."
- Lance Waters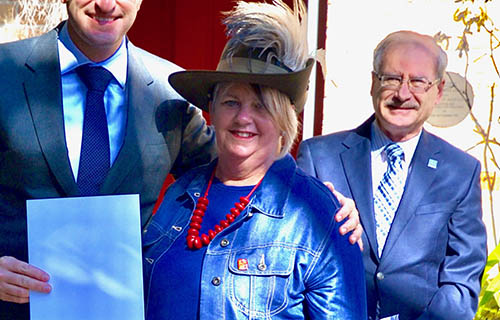 Judith Ahmat, Great Niece of Allan McDonald (8th Light Horse regiment)
Prior to Allan McDonald's enlisting in World War 1, he was a farm hand around the southwestern Victorian district, learning his craft of a stockman from his father Alfred who was known as a fine stockman. Judith believes that Uncle Allan's skills, knowledge and bush experience assisted with his survival in the 8th Light Horse Brigade. Uncle Allan married late in life and had no children and no direct descendants, therefore his legacy needs to be preserved and his story needs to be told.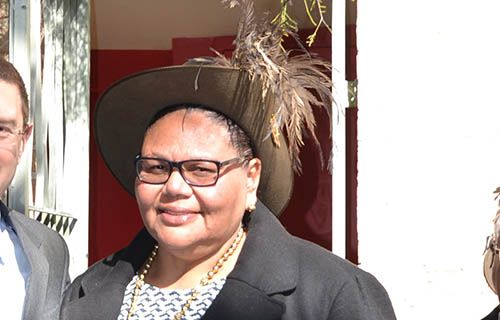 Angela Stanley, Granddaughter of Alexander Stanley (11th Light Horse Regiment)
Alexander Stanley was in the 11th Light Horse Regiment, a regiment with a large number of Indigenous soldiers. Records indicate that Alexander had four deep distinctive scars on his right and left arms, believed to be tribal initiation markings. Alexander was attached to the remount depot at Moascar before being posted to the 11th Light Horse regiment. The commanding officer of the Moascar depot at that time was the late major AB ("Banjo") Paterson, Australia's famous writer of bush ballads.
Supporters & Sponsors of the Rona Tranby Australian Light Horse Project
Thank you to the generous individuals and organisations who are supporting the Rona Tranby Trust Australian Light Horse Project
Australian Department of Veteran Affairs                                                                                      Australian Department of Social Services
Australian War Memorial                                                                                                                Centenary of Anzac Jewish Program
Executive Council of Australian Jewry                                                                                           Jewish National Fund Australia
NSW Jewish Board of Deputies                                                                                                      NSW Jewish War Memorial
PenCS                                                                                                                                               Pratt Foundation
Schoulal Family                                                                                                                                Tranby National Indigenous Adult Education and Training
Deidre Bear                                                                                                                                       Roland Gridiger
Judith Kaye                                                                                                                                       Sylvia Leeser
John Roth                                                                                                                                         Jillian Segal
Supporting the Rona Tranby Trust makes it possible for us to produce these vitally important projects
Messages of Support from Political and Educational Leaders
Many thanks for the supportive messages we received from the Australian Prime Minister, the Minister for Veterans' Affairs, The House of Representatives Member for Barton, the Director of the National Centre for Indigenous Studies (NCIS), and an ARC Australian Research Fellow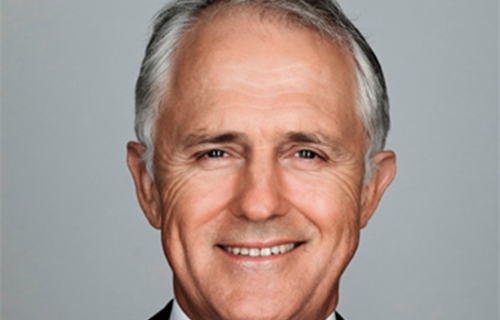 Message of support from the Australian Prime Minister, The Honourable Malcolm Turnbull MP
"As you gratefully recall the courage and resilience of those who fought a hundred years ago, all Australians join you in saying thank you for their sacrifice.The battlefields at Beersheba may be distant, but the deeds committed there remain close to the heart of our nation. I hope that all of you find much pride and peace in this pilgrimage of honour."
-The Honourable Malcom Turnbull, MP
Prime Minister of Australia, 1 August 2017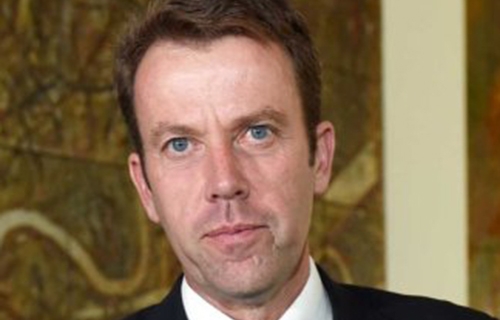 Message of support from the Honourable Dan Tehan, MP
"Indigenous mend served in all Light Horse Regiments, and some participated in the charge at Beersheba. In order honour and acknowledge those men, the Australian Government is delighted to support The Rona Tranby Trust to record the stories of these heroes as recalled by their descendants.
The Centenary of the battle is a wonderful opportunity for furthering the movement for reconciliation, and for recognising the important role that Indigenous Australians played in the victory over the Ottoman Empire in the Middle East."
– The Honourable Dan Tehan, MP
Minister for Veterans' Affairs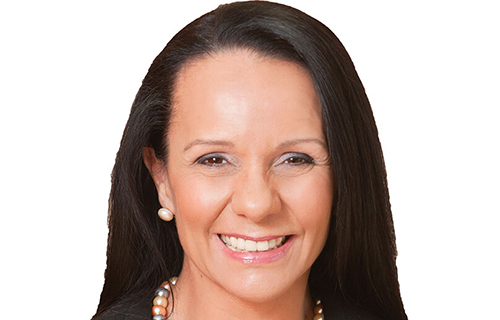 Message of support from Barton MP the Honourable Linda Burney
"Projects such as the Rona Tranby Trust are contributing to a great effort to ensure that Aboriginal Australians receive the recognition they deserve."
-The Honourable Linda Burney, MP
Member for Barton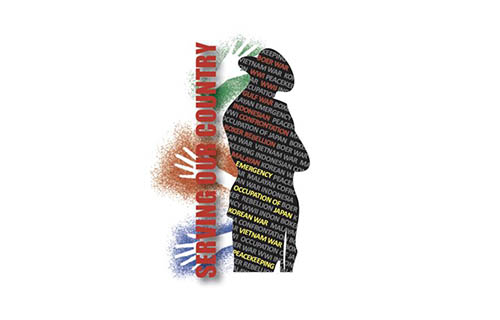 Message from Professors Mick Dodson and John Maynard
"Professors Mick Dodson and John Maynard as the Indigenous investigators of the Australian Research Council (ARC) funded Serving Our Country Project extend on behalf of our team very best wishes to the descendants of the Indigenous members of the famous Australian Light Horse about to embark on this exciting commemorative journey to the famous battlefield of Beersheba. We are ourselves moved and honoured by your ancestors' courage, sacrifice and commitment to the defence of this country."
-Professor Mick Dodson AM
and Professor John Maynard
Government House Reception for the Rona Tranby Trust Australian Light Horse Project participants, descendants of Indigenous WW1 Light Horse soldiers.
On 27 April 2018 the Governor of New South Wales, His Excellency General the Honourable David Hurley AC DSC (Ret'd), and Mrs Hurley hosted an afternoon tea at the Government House to acknowledge the Rona Tranby Trust, the Indigenous descendants who travelled to Beersheba for the centenary commemorations, and for the RTT Australian Light Horse Project sponsors and supporters.
Government House Reception
Dr Doris Paton, descendant of Light Horse Trooper David Mullett, presents the Rona Tranby Trust Australian Light Horse Project official t-shirt to the Governor of New South Wales, His Excellency General the Honourable David Hurley AC DSC (Ret'd).