The Rona Tranby Trust supports the recording and preservation of Indigenous Australian oral history. The Trust has established The Rona Tranby Award and Collection.
To date the Rona Tranby Trust has given 25 Awards to support a range of projects across Australia. Each award plants a seed that continues to grow over the years and helps to preserve stories important to all Australians.
Awards of up to $10,000 are given and applicants are assessed on their merits by the Trustees of the Rona Tranby Trust.
The 'Rona Tranby Collection' is an ongoing, work in progress consisting of all the works that have been funded by the Trust, a repository of stories and experiences that can enrich all Australians and even those from other parts of the world who would seek to understand our ancient land and broad cultural traditions.
Previous Recipients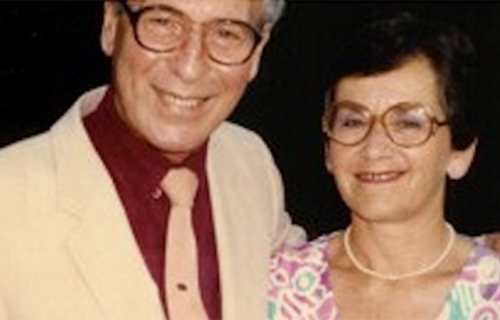 The Rona Tranby Trust arose out of a bequest in the Will of Thomas Paul Rona who died tragically with his wife Eva in a car accident in September 1987.
The Ronas were Holocaust survivors who lost many family members in Nazi concentration camps during WWII. As a result of their experiences they took a keen role in raising awareness of the Holocaust & promoting inter ethnic harmony. In keeping with these values, the Trustees of the Estate engaged with Tranby National Indigenous Adult Education and Training to develop the Rona Tranby Award and Collection. On September 2nd 1991 the Rona Tranby Trust was launched.
Tranby National Indigenous Adult Education and Training (formally Tranby Aboriginal College) is Australia's oldest, independent Indigenous education provider and is a function of the Co-operative for Aborigines Limited. The College is a not-for-profit organisation established in 1958 and provides various Educational, Vocational Training and Social Action Services for the Australian Aboriginal and Torres Strait Islander student communities.  www.tranby.edu.au
The NSW Jewish Board of Deputies is the peak body of the NSW Jewish community, which includes representatives from 61 Cultural, Educational, Welfare and Religious Jewish organisations. www.nswjbd.org